This cactus signifies my feelings after yesterday night's visiting cinema for watching "Let the Right One In".
I have read some articles about this movie after I've come home. And I found out it even got many premies ("Founders Award for Best Narrative Feature" at the 2008 Tribeca Film Festival, European Fantastic Film Festivals Federation's 2008 Méliès d'Or (Golden Méliès) for the "Best European Fantastic Feature Film", as well as four Guldbagge Awards from the Swedish Film Institute.) & Even it has rating 97% on rottentomatoes.
Well may be…
But all it another time makes me understand that my opinion about such kind of movies & about such kind of Art in generally is so different from big part of people. However later I was talking to my mom and found out she also watched it time ago and supports my opinion about it.
I don't know why but I dont see too much deep thoughts in most of modern Independent movies. Yeah well there are the thoughts but not that much deep. I do really like Andrei Tarkovsky's movies. And I can see a lot of thoughts & feelings in there. But in ones I have see recently – the most thing I feel – COLD & SICK ( "Genova", " In Bruges", etc.). Yeah probably this is a reflection of society today – being SICK & COLD regarding each other. Well yesterday's movie does really have a story, however – all images of movies, emotions of each shot, colors, details disgust me. Such kind of movies disturbs me, hurts me, and makes me feel sick.  Because in my case Art must create not destroy the inner universe. Yeah the final of movie – they are together, but in ugly world where is no room for them… Yeah, or "great" end of movie "In Bruges" he closes his eyes hoping he won't die… Yeah in my opinion I think he didn't die, however all "SUCKable" life makes think he died. I don't like to see sufferable movies with no end but instead of end a space for my fantasy… I came to see something and see opinion of author about special topic. Such things are like making love without orgasm. Or to suffer and don't get any answer about problem. It makes feel uncomfortable. It makes feel hung up.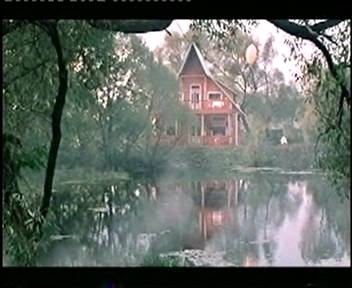 Movie for me is a dreamworld with the details, that makes me feel home.  If it doesn't have it I don't feel comfort. Details & Images play a lot for me. Because we all are puzzled of many pieces of details, images and all it shows our emotions, feelings; details are showing us.